Well, I decided to do another year-end, best-of list for 2012 — mostly so that when a song I like starts to get hideously overplayed, I can smugly point to my list and declare the song to be "so last year." (I'm looking at you, Gotye's "Somebody That I Used to Know," which you might remember from my Best of 2011 list.)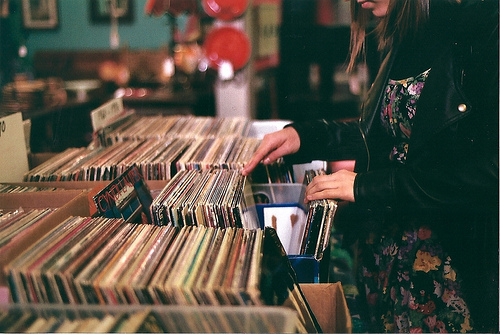 I can't seem to find a theme in my favorite songs this year. It seems like an even split between delicious throwback synth trash and modern lovelorn singsongs. Maybe the theme is just that these songs are awesome?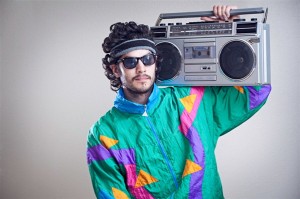 Wild Belle • Keep You
I am obsessed with this lead singer. She sounds like Billie Holiday, if Billie Holiday got too stoned to find her way home on an achy summer night in Jamaica. Which she might have. I don't really know.
Jack White • I'm Shakin'
Catchy song + ugly sexy. Also, Jack White can do no wrong.
Divine Fits • Would That Not Be Nice
Aren't they cute? Don't you want to drink canned beer with them and kick things?
Father John Misty • Hollywood Forever Cemetery Sings
Maybe someday I'll have the courage to tell you about the long, terrible, lonely bender in which I ended up barefoot and half-naked at the Roosevelt in Hollywood. Until then, there's this song.
Icona Pop • I Love It
I dare you to listen to this throbbing, ridiculous song and not dance. It's so sleazy and fun. Reminds me of slathering myself with glitter and staying out with my girlfriends all night long.
The Lumineers • Ho Hey
This track makes me nostalgic for something that hasn't even happened yet. It's like the way "Empire State of Mind" makes me all wistful for those days I lived in Manhattan. Except I haven't lived in Manhattan.
Grimes • Oblivion
You know that feeling when you eat too much chocolate and your mouth has been oversaturated with sweetness and your belly is beyond full? This lovely synth-pop song is one tiny truffle away from that.
Dr. Dog • Lonesome
I wish Dr. Dog had been around when I lived in Appalachia. It would have made the time pass faster. Or, at least, the parties better.
Japandroids • The House That Heaven Built
This track is proof that nobody needs no stinkin' bass! The effect is kind of rusted and beat-up, laced with bourbon and sweat. I just want to go on a road trip through Kentucky with them.
Major Lazer • Get Free
The first time I heard this song I laughed out loud. Something about it felt so preposterous and random. And then the tune settled into my head, and now I love it more each time I hear it.
Blood Diamonds • Phone Sex
At this time next year, I'm sure I will regret putting this song on the list. But as for right now, I like it. It's like a short-term hallucinogen.
Carly Rae Jepsen • Call Me Maybe
This is more than a song. It's total pop perfection. Also the video is funny. It doesn't look dumb and Instagrammed like every other music video these days.
What am I forgetting? Which songs were your favorite this year?